I am leaving in T minus 3.5 days and I still don't have a dress for my cousin's wedding this weekend in BOSTON! I leave work early (oh the little joys in life) on Friday to catch a plane. I am actually so excited because it's a Sunday wedding which means I have a good Friday night and all day Saturday to "relax", visit a TON of family and perhaps get a tiny bit of sight seeing in?
Anyways I've been searching and searching for weeks, maybe longer than a month for the perfect dress. I know I want a maxi but it is ridiculously difficult to find a wedding style maxi dress. There are the maxi sundresses and the maxi prom dresses but nothing in between! It probably is a hinderance that I don't like strapless dresses all that much either (I hate that gross arm pit fat you get). So to make myself feel a teensy bit better about the whole stressful ordeal I decided I could buy SOMETHING today and that something turned out to be my first ever romper. Never before have I had to contort so much to get into an outfit. How did I never wonder how people got into these things?!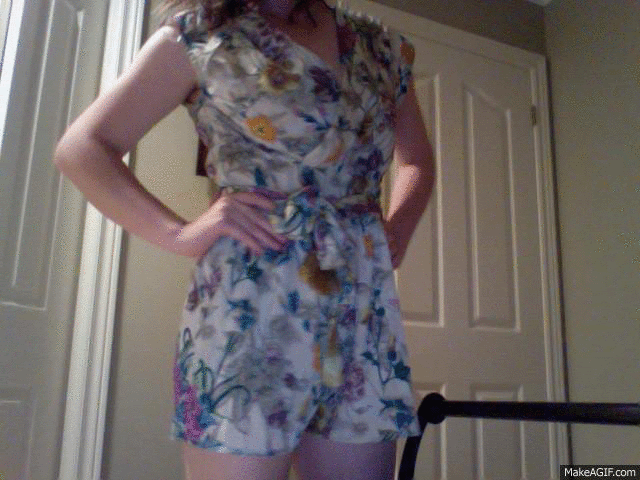 So if for any reason you have a knack for finding maxi dresses, send me a shout and fill me in on your secrets!